Main content starts here, tab to start navigating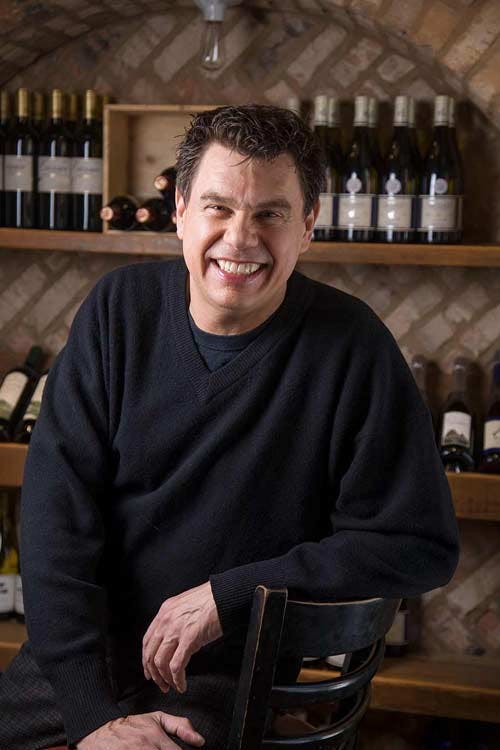 Joe Fiely
Partner / Wine Director
Joe Fiely's path from small-town, farm life to a world of finance in Chicago to a life-changing trip to Italy, led him back to what he knows best…fresh, farm-to-table food, only this time with wine.
From his humble origins in Fort Recovery, Ohio, working at the local butchery with his family of ten, came Joe's love of family, neighborhood, and farm-to-table food. As a teenager, Joe's talents with numbers and studies in Finance drove him to pursue a career in Accounting.
Taking a break from corporate life, Joe traveled to Italy in 1987 during the summer's wine harvest, where he learned to pick and crush grapes. Becoming immersed in the wine culture of Tuscany, Joe fell in love!
After a year overseas, Joe moved back to Chicago and met Rich Melman, founder of Lettuce Entertain You, and consulted on the opening of SCOOZI. After his life-changing trip to Italy, Joe ditched his career of crunching numbers and dove into Chicago's restaurant scene.
Then in 1992, Joe met Terry Alexander, bartender, and friend of Scott Harris. Terry and Scott were working on a new restaurant concept, Mia Francesca, and asked Joe to be a part of the venture. With Scott's dedication to rustic Italian cooking, Mia Francesca was the culmination of Joe's experiences growing up on the farm and his time spent in Italy. Joe and Terry created the restaurant's first all-Italian wine list, which was a bold break from the Chicago restaurant scene's norms of upswing California wines.
Since the opening of the first Francesca's restaurant, Joe has served as Wine Director for Francesca's Restaurant Group, overseeing wine lists at all 6 concepts and 27 restaurants, acquiring notable titles: Court of Masters Sommeliers, Certified Sommelier (CS), Certified Specialist of Wine (CSW), and Certified Italian Wine Specialist. Joe continues his studies as he travels to wine regions twice a year, visiting unique vineyards and forming lasting relationships.
In 2019, the idea to put Joe's passion and wine knowledge into one concept came to fruition, Joe's Imports Wine Bar. Calling on those established personal relationships with vintners from around Italy and the world, Joe has curated a sundry wine list of his favorites, many of which count Joe's Imports as their only US establishment. Similarly, he's overseen a carefully crafted food menu that shows off the best dishes from his favorite regions, employs a farm-to-table philosophy, and, of course, pairs exceptionally well with the wines.